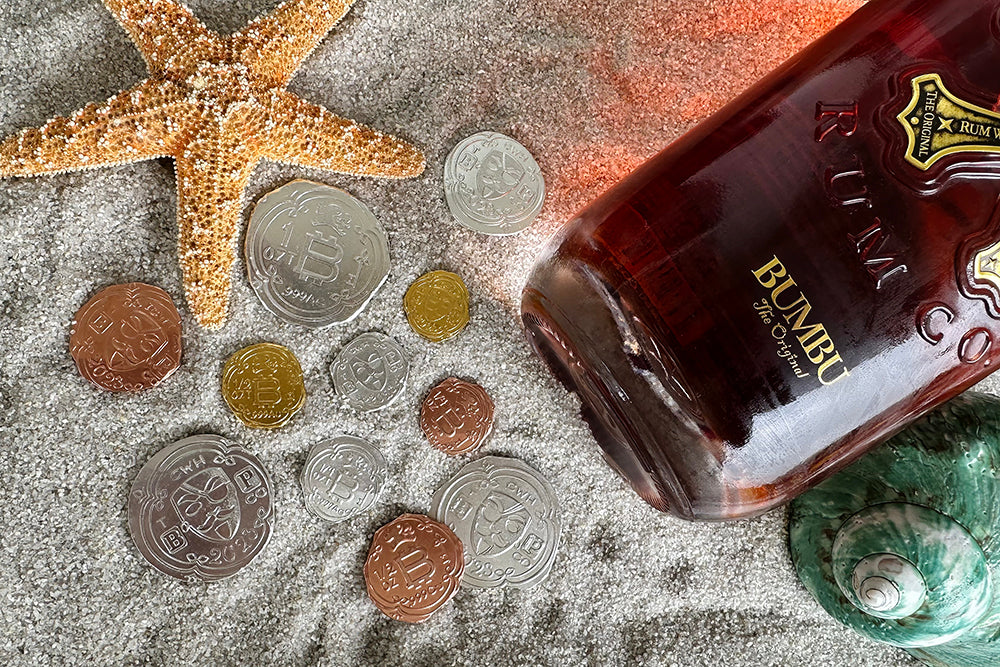 Bitcoin Penny® Spanish Treasures Collection
$ 2,600.00
AVAST! The Bitcoin Penny® Spanish Treasures Collection now be here!
(WARNING: THIS COLLECTION MAY INVOKE ANCIENT BLOOD-OATH CURSES. COLLECT AT YOUR OWN RISK.)
In the 1600s, Colonial Spanish coinage was considered the "gold standard" in global currency. Gold Doubloons, Silver Reales, and Copper Cobs ruled the worldwide financial system. These coins were traded and spent at nearly every shipping port around the world. This universal acceptance of this Spanish hard currency was due in no small part to its absolute perfection in both weight and purity, which the Spanish insisted upon and guaranteed in its official State coinage. And it was this all-embracing trust in the superb quality of their gold, silver, and copper coins that tempted some nefarious outsiders to amass and accumulate these fine Spanish Treasures by any means necessary, no matter how dark or dangerous. Today, this tumultuous period in the pursuit of unquenchable wealth is known as The Golden Age of Piracy!
The Bitcoin Penny® Spanish Treasures Collection painstakingly reproduces this infamous physical coinage with a modern twist and nod to today's more modern digital Bitcoin cryptocurrency. Nearly every single stage in the historical manual of 17th century Colonial Spanish coinage has been meticulously recreated in order to express a fully authentic production methodology for these very special crypto-collectibles. Handcrafted from start to finish in traditional Old World fashion—weighing, melting, pouring, rolling, trimming, stamping, filing, hammering, and verifying (weight and purity)—we've even employed a unique, post-manufacturing tumbling process in order to add a little "under sea" weathering to these fine gold, silver, and copper pieces for a final touch of grand authenticity!
The Bitcoin Penny® Spanish Treasures Collection is AAARRRGGGHHH-uably (pirate pun, couldn't resist) one of the most exciting premium coin collections to hit the high seas of the cryptocurrency collectibles market in a very long time. Claim your gold, silver, and copper booty today!
All coins guaranteed to meet or exceed advertised weight and purity.
Available in the finest investment grade .999+ Gold, Silver, and Copper.