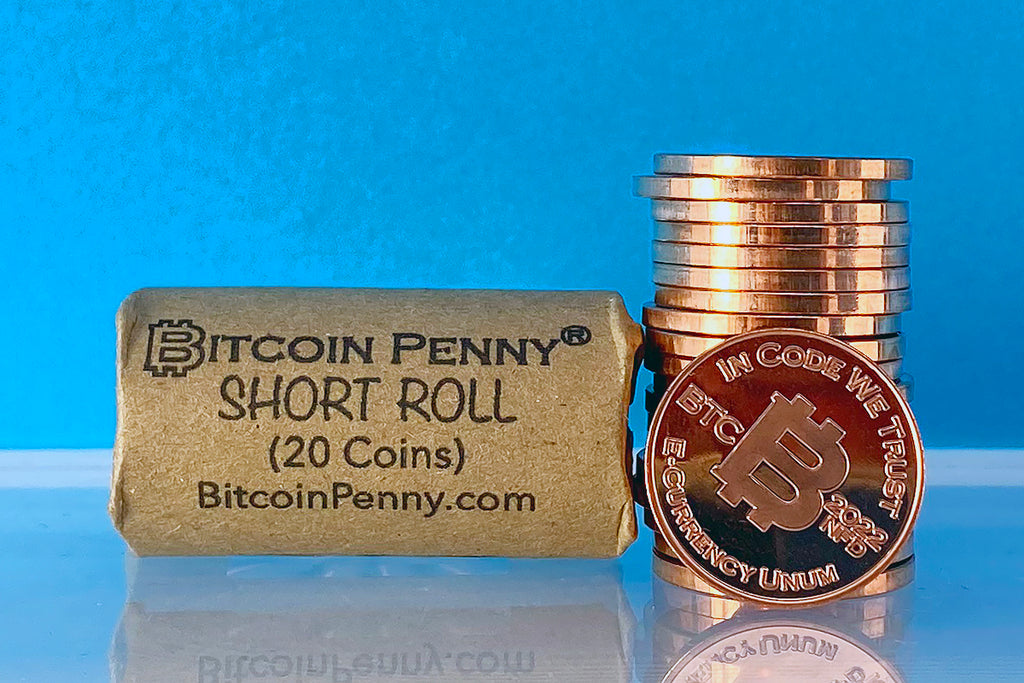 2022 Bitcoin Penny® Short Roll
$ 50.00
Perfect for the bitcoin enthusiast who simply wants a fistful of great bitcoin swag!
The 2022 Bitcoin Penny® Short Roll contains TWENTY (20) Bitcoin Penny® Commemorative Coins.
GUARANTEED to contain ONE (1) rare SN / S. Nakamoto signature coin!
Rolled in that classic brown, heavyweight Kraft paper.
Wrapped in our acclaimed "bulletproof" sleeve for ultimate protection!
Minted in USA.
Production limited to 50 only.